WOULD YOU LIKE TO OWN A PERMANENT MEMENTO OF YOUR TREASURED PET?
TaziladybyDesign Has Come To Animates...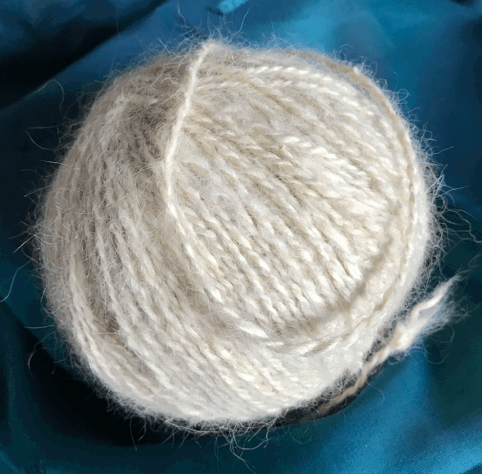 To offer you the opportunity to have your pets hair Hand Spun into a Permanent Memento of your much loved dog, cat, rabbit or even goat. Providing they have a soft coat or undercoat which you can harvest when you give them their daily or weekly grooming. You can have the hair spun into a beautiful Chiengora yarn to either knit up yourself, or crochet into a pattern of you own. Or if you prefer, you can choose to have it woven here at TaziladbyDesign on a Ridged Heddle Loom, into something really practical, such as a scarf to keep you extra warm in the winter months ahead. However my new weaving service will not be available until later on this year.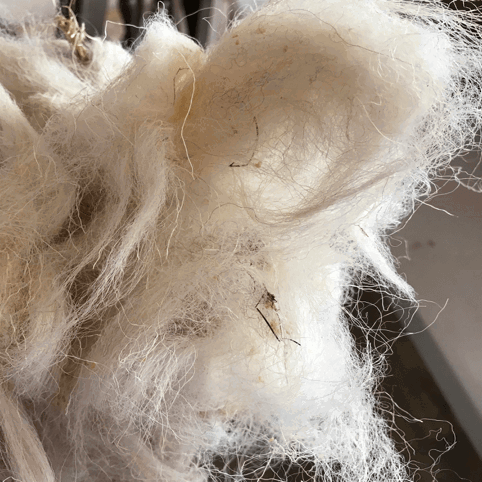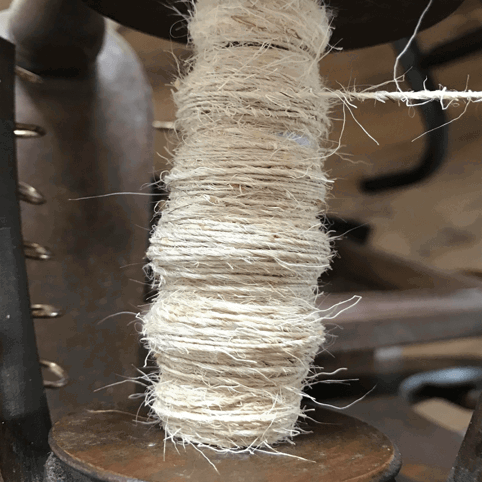 Breeds Suitable for Spinning
AFGHAN HOUNDS, CHOW CHOW, BORDER TERRIERS, BRIARDS, BICHON FRISE, BEDLINGTON TERRIERS, BERNESE MOUNTAIN DOG, LONG HAIRED CHIHUAHUA, CHINESE CRESTEDGERMAN OR OTHER SHEPARD DOGS, GOLDEN RETRIEVER, HUSKY, KOMONDOR, KERRY BLUE TERRIERS, LEONBERGER, LHASA APSO, NEWFOUNDLAND, OLD ENGLISH SHEEP DOG, POODLES, SAINT BERNARD, SALUKI, SAMOYED, SETTERS, LONG HAIERD SPANIELS, SPRINGERS, WESTIES, WHEATEN TERRIER, YORKSHIRE TERRIERS OR ANY OTHER DOG WITH A SOFT TOP OR UNDERCOAT. LONG HAIRED CATS, RABBITS OR GOATS.
Here Is What You Will Need To Do.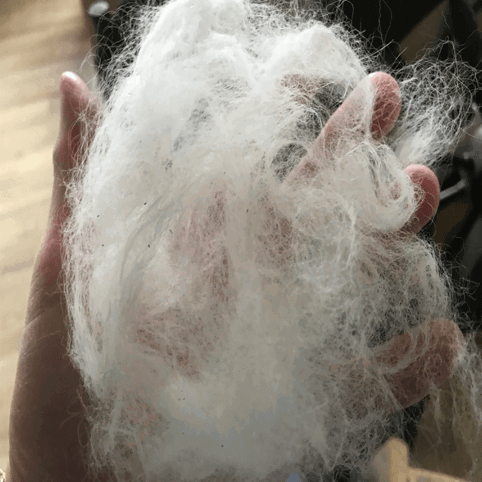 First of all you will need to collect some of your pets hair. When brushing your pet, take the shed hair out of the brush and fluff it up with your fingers into a cloud (pictured left) before popping it into a paper bag to store as you collect. Please do not add any mats or very dirty hair, as we need it to be as clean as possible, mainly because washing the hair may result in felting if washed before spinning. It can be a very delicate operation, so we do not want that to happen.
Try not to push the collected hair down into the bag as your collection grows. (This can result in mats if tightly compressed and are very difficult if not impossible to loosen off. This is what has happened with the cat hair pictured left.) It may be salvageable but will need much longer on the carding process, so we need to keep it light and airy. Once the bag is filled lightly twist the tops just to keep your stash nice and safe. I will need approximately 30gms from which I will spin up a sample yarn to decide if you wish to have more hair spun for that special project.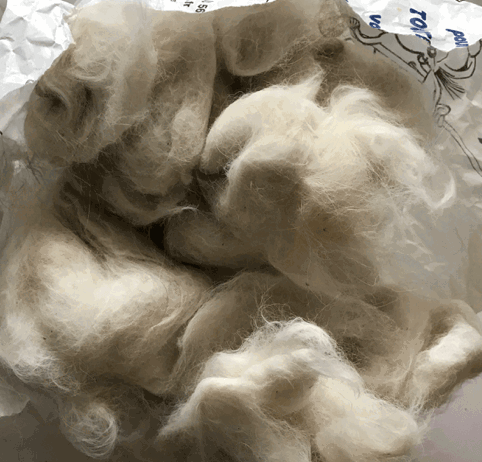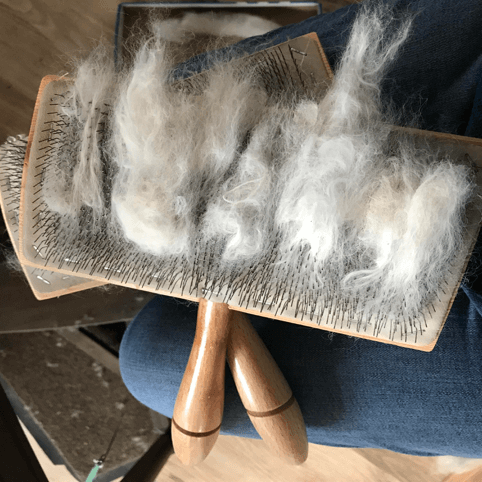 Above : Semi Matted Hair Above : Cat Hair On Carder
Once I have received your pets hair, it will need to be carded then made into what is known as a Roving or Rolag. The one pictured below was created from one of our own Afghan Hounds. These will then be spun into a Single (one strand of yarn), then once I have filled two bobbins with Singles, they will then be plied into a two ply yarn. The resulting yarn will be washed in a special shampoo to eradicate any remaining dog, cat, rabbit or goaty aromas.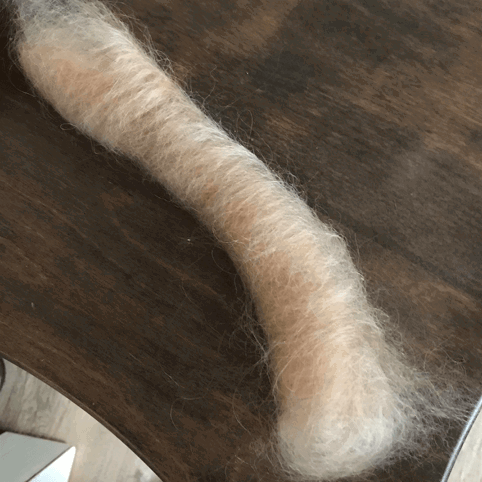 This is what your yarn will look like when you receive it. The picture shows the yarn made into Skeins or Hanks ready to be wound into balls. This will be your sample of the yarn, so that I am then able to give an estimate of the finished cost, based on how long it takes to process the hair from start to finish. It will be cheaper than you might think.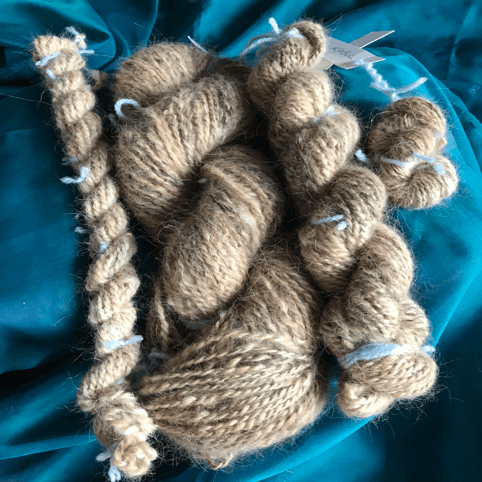 Pictured: Spun Animal Hair Ranging From Semi Chunky To Lighter Weights.